PETROL:
Jala Wahid/ Bethany Marett/ Silvia Merce Lara/ Antonio De La Hera/ Nessa Finnegan/ Michelle Theodotou/ Lucie Farar/ Amelia Martyn/ Aimee Sawicki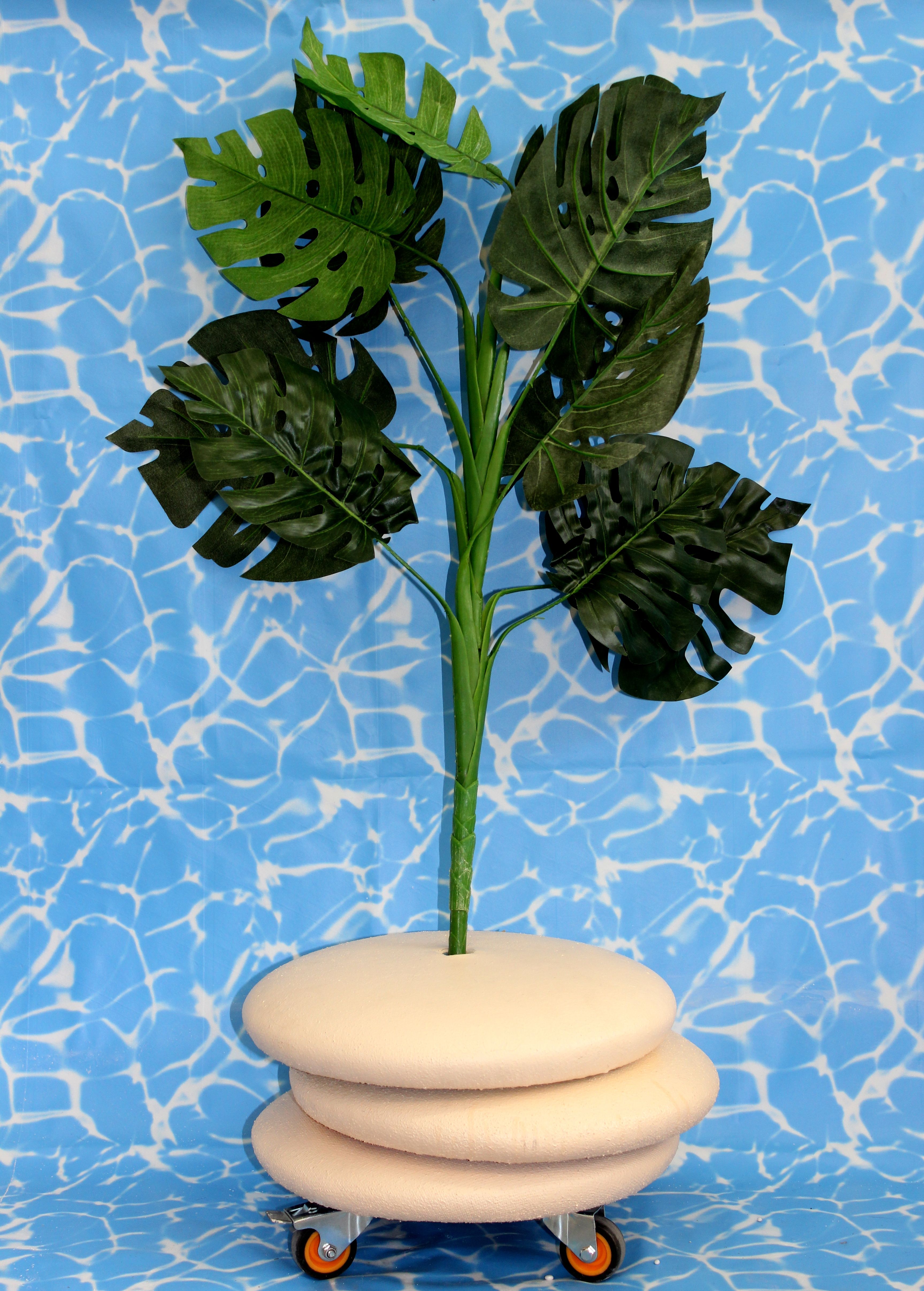 Aimee Sawicki

"…The extent to which an object can be considered well or not-well made, when under the status of a prop / object-made-for-action…the extent to which objects as performative residue attempt to communicate a past-action as substitute for documentation…to an extent." www.aimeesawicki.tumblr.com
Aimee Sawicki (born 1990, UK) graduated from Winchester School of Art in 2012 and is now in the MFA (painting department) at Slade. She has taken part in group shows in both London (Bargehouse – oxo tower) and in and around Southampton, as well as taking part in performances in the Tanks at Tate Modern as part of the series of seminars Materialising the Social.
Right:

Rhiannon (part), 2013,
(plastic palm, castor wheels, printed vinyl, stool inserts, floor paint), various dimensions.